Our apprentices are our future
Tue 23 Nov 2021
Teach them well and let them lead the way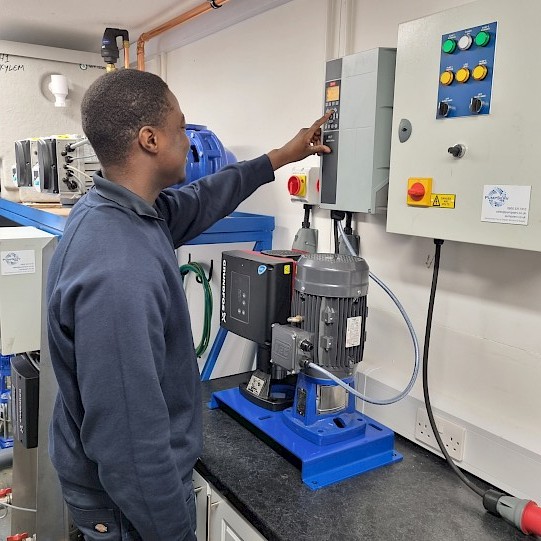 Skilled people are the lifeblood of any business and here at PumpServ, we understand the importance of having a knowledgeable and highly trained workforce. Our customers expect our engineers to be suitably qualified to work safely and efficiently when on their premises undertaking the allotted tasks.
For many years the engineering sector has seen its workforce dwindle, businesses have invested too little in training and hence it has been challenging to recruit suitably skilled engineers. Those businesses that have invested in training, have found it hard to retain their skilled workers because of the shortage in the marketplace making it attractive for good people to move on.
Apprentices are our future
PumpServ has long been offering apprenticeships, and the latest to join us are Ethan and Bayo. Their 4 year apprenticeship involves on-the-job training, block release at college and product training at the PumpServ in-house training unit.
Service Manager, Tim Churchill summed up the company's thinking on the subject:
"Our apprentices are not just treated as labourers who go to college, we invest time and share knowledge with them in the hope that they become an invaluable member of the PumpServ team for many years to come"
"Attracting skilled labour in the current climate has become ever more challenging; the apprentice route enables us to fulfil our need for highly skilled Engineers who through commitment and positive attitude have completed 4 years PumpServ training to become the best in their field."
What makes an apprenticeship attractive to a young person?
Ethan has already collected an enviable set of qualifications and will achieve an NVQ Level 4 at the end of his apprenticeship. The opportunities for further attainment are limited only to his ambition.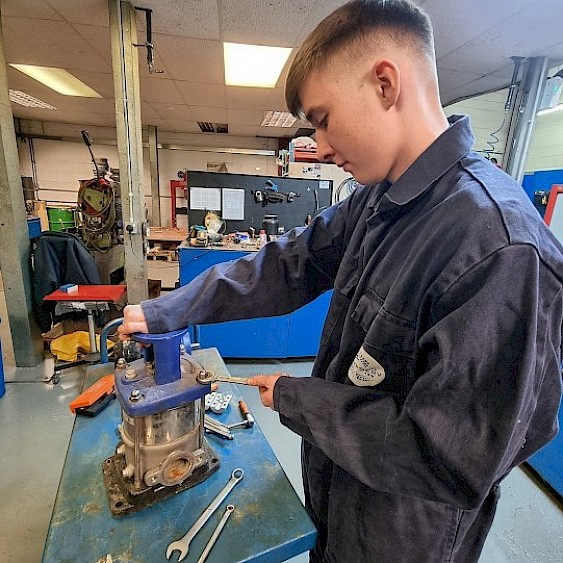 Before Ethan even touched the tools, he had to complete initial online H&S training, followed by external electrical safety training. Throughout the apprenticeship each apprentice has a mentor who guides his progress.
We asked Ethan why he joined the apprenticeship scheme, what he hoped to get out of it, and how he is finding it so far?
"I took this job  as I believed it was a good opportunity to enter a trade where there is a future ahead of me.
I believe I can achieve a good career that will help my future.
I'm really enjoying it as everyone is really welcoming and fun making working enjoyable"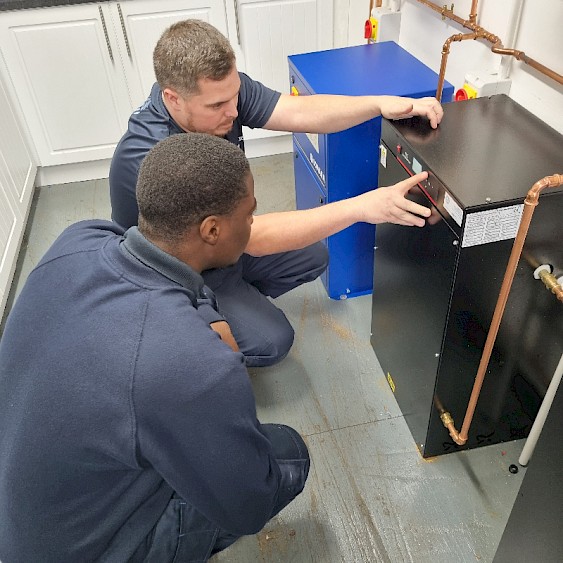 Bayo will be attending Croydon College doing an NVQ Building Services Engineering Installer Level 2 through to Level 4 on a block release format (2 weeks at college and 6 weeks on the job training).
He joins us with a basic engineering background and will become a fully trained Pump Engineer on completion of his 4 year apprenticeship.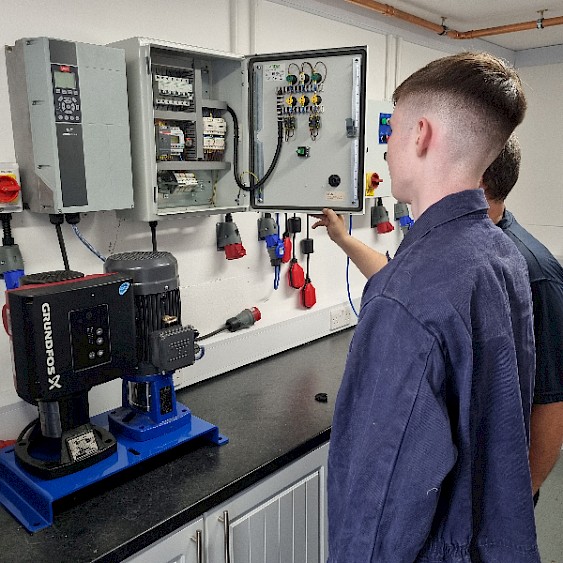 The PumpServ training centre is fully equipped with working rigs ranging from circulator pumps, pressurisation units, submersible pump, booster sets, control panels and inverters allowing our apprentices to get hands-on training on the very latest products from leading manufacturers.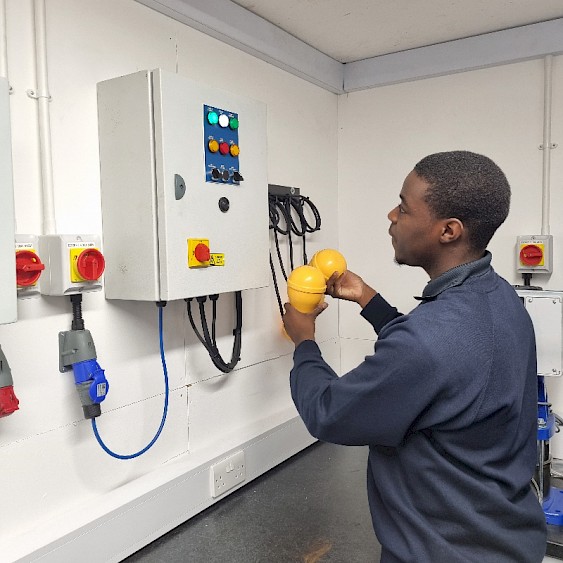 When asked why he had embarked on an apprenticeship with PumpServ, and what he hoped to get out of it? Bayo said:
"I took this opportunity because I have always been interested in doing engineering from a very young age and I know it will help better my future.
I expect to be qualified by the end of my apprenticeship. I am really enjoying it and I can't wait for what the future awaits for me."
Find out more
If you are interested in embarking on a highly rewarding engineering career, email info@pumpserv.co.uk to find out more about opportunities at PumpServ.

Credits:
"Teach Them Well and Let Them Lead the Way" is a line from the smash hit 'Greatest Love Of All' by Whitney Houston.
Thanks to Steve Gill for the images.
---
PumpServ is an independent distributor representing the major pump brands including Grundfos, Wilo, Xylem, Armstrong and Dab and is one of the top 3 independent distributors in the UK. The company has strategically located staff around the UK for the supply and servicing of commercial heating and chilled water pumps, pressurisation units through to wastewater and drainage pumping stations across a wide spectrum of industries.
PumpServ provides a 24 hour / 365 days a year emergency breakdown service and expert staff are always available to help with enquiries and provide technical assistance.