Advantages of using a specialist independent pump distributor
Thu 25 Jul 2019
In the busy competitive world of M&E projects, specialist pump distributors can offer huge value to customers and help improve their bottom line.
At PumpServ, our fully trained and experienced engineering sales team receive project enquiries on a daily basis and they set to work tirelessly to evaluate technical suitability and offer improved pump selections based on price and technical efficiency. If appropriate they will carry out analysis of various other manufacturers' products to ensure best value for customers.
We regularly come across pump schedules in tender enquiries where pump selections have been very questionable. We are quickly able to carry out revised selections offering upfront savings and reducing the potential for problems at the commissioning stage related to under or oversized pumps which can add massive unforeseen costs to a project.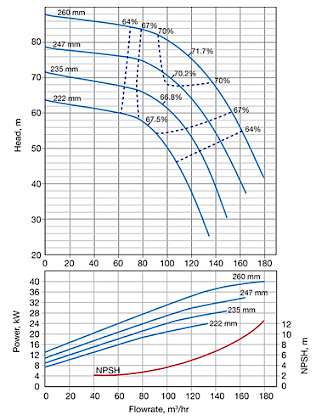 Here are some of the key benefits of using an independent pump company such as PumpServ:
A one stop shop with expertise in pumps, booster sets, pressurisation units, water conditioners, and wastewater pump stations;

Specialist, knowledgeable and experienced staff with expertise in pump selections who don't just enter part numbers onto a keyboard;

Validation of Pump Selections offered by others e.g. from the manufacturer or specifier;
A collaborative approach to projects to support our clients to win projects;
Give customer greater choice by offering products from multiple pump manufacturers;

Value Engineering offering savings on new selections;

Reduction in customers' time and costs involved in validating technical submissions;

Reduction in upfront and backend costs associated with poor pump selections;

A fully equipped service department with accredited pump engineers that can commission pumping equipment often at short notice;

The next time you need pumps and would value the services of an independent pump specialist that will support you from the enquiry stage right up to the point of project handover, contact PumpServ on 0800 3317310 or email sales@pumpserv.co.uk

PumpServ is an independent distributor representing the major pump brands including Grundfos, Wilo, Xylem, Armstrong and Dab and is one of the top 3 independent distributors in the UK. The company has strategically located staff around the UK for the supply and servicing of commercial heating and chilled water pumps, pressurisation units through to waste water and drainage pumping stations across a wide spectrum of industries.

PumpServ provides a 24 hour / 365 days a year emergency breakdown service and expert staff are always available to help with enquiries and provide technical assistance.

https://pumpserv.co.uk/about/